The World's Citizens Get Involved in Global Policymaking: Global Resistance, Global Public Participation, and Global Democracy
Abstract
The central question of this contribution is how international policymakers – mostly States – ought to respond to global protests. There are essentially three ways for them to respond. First, they can refuse these critical world's citizens the possibility to take part in authoritative policymaking at the global level and essentially leave this to State representatives. The second option is to embrace and welcome the participation of the ordinary citizens in global policymaking. The policymakers might institutionalize the citizens' involvement, and make their participation an additional element in the process of authoritative policymaking at the global level. The third option is to go even further and replace the inter-State policymaking with a kind of global democracy: a system of representative democracy at the global level. All three scenarios will be explored, with a focus on the second.
French Translation
La question au coeur de cet article est comment les législateurs internationaux – pour la plupart des États – doivent répondre aux protestations globales. Il y a essentiellement trois façons d'y répondre. Premièrement, ils peuvent refuser aux citoyens et citoyennes du monde critiques la possibilité de prendre part dans l'élaboration des lois autoritaires sur le plan global et laisser ce rôle aux représentants de l'État. La deuxième option est d'accueillir la participation des citoyens ordinaires dans l'élaboration des lois internationales. La troisième alternative est d'aller encore plus loin et de remplacer la définition des politiques internationales interétatique avec une sorte de démocratie globale : un système de démocratie représentative sur le plan global. Les trois scénarios seront explorés, avec une attention particulière pour le second.
Spanish Translation
La pregunta central del artículo es cómo deberían responder los responsables de la política internacional – sobre todo, los estado – a las protestas globales. Existen tres formas por las cuales ellos pueden responder. Primero, ellos pueden negar a estos importantes ciudadanos del mundo la posibilidad de tomar parte en el proceso político al nivel global y fundamentalmente dejar esto a los representantes del estado. La segunda opción consiste en adoptar y acoger la participación de ciudadanos ordinarios en el proceso político global. Los legisladores podrían institucionalizar la participación ciudadana y hacer de esta participation un elemento adicional al proceso legislativo autoritario al nivel global.  La tercera opción sugiere ir más allá de las otras opciones y reemplazar el proceso político interestatal por una especie de democracia global: un sistema de democracia representativa a nivel global. Todos los tres escenarios serán explorados, con un enfoque particular al segundo escenario.
About the Author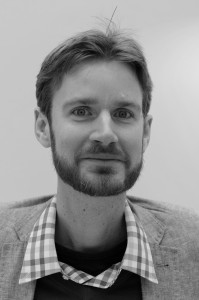 Otto Spijkers is Lecturer of Public International Law at Utrecht University, and researcher at the Utrecht Centre for Water, Oceans and Sustainability Law. He is a member of the Committee on the Role of International Law in Sustainable Development of the International Law Association. He was a visiting lecturer at the Grotius Centre for International Legal Studies of Leiden University, Xiamen University's China International Water Law Programme (China), the China Institute for Boundary and Ocean Studies of Wuhan University (China), the Law School of the East China University of Political Science and Law (ECUPL) in Shanghai (China), the Università degli Studi di Salerno (Italy), and the Association pour la promotion des droits de l'homme en Afrique centrale (APDHAC) of the Université Catholique d'Afrique Centrale (Yaoundé, Cameroon). His doctoral dissertation, entitled The United Nations, the Evolution of Global Values and International Law, was published with Intersentia in 2011. He worked as public services coordinator at the Peace Palace Library, and as international consultant and coordinator for the United Nations International Law Fellowship Programme. Otto Spijkers studied the basics of international relations at the University of Sussex. He then studied international law at the University of Amsterdam, New York University School of Law (exchange student), and the Hague Academy of International Law (2009 session). He studied philosophy at the University of Amsterdam and the University of Malta (exchange). He obtained a Diplôme approfondi de langue française.