Indigenous Treaties with Canada: Obstacles or Opportunities to Realizing the Sustainable Development Goals in Light of the United Nations Declaration on the Rights of Indigenous Peoples across Canada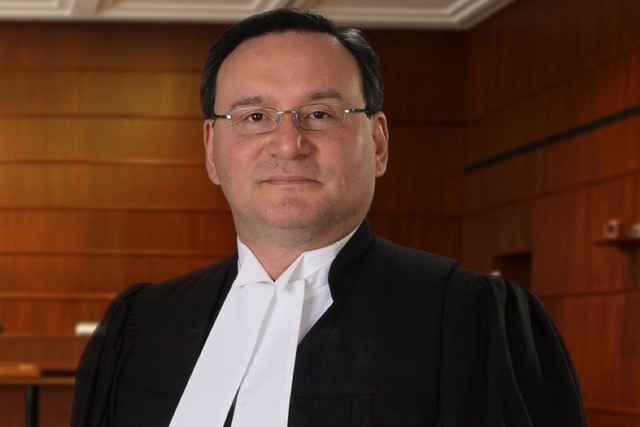 Adv Wayne Garnons-Williams (Chair & Founding President, International Inter-Tribal Trade and Investment Organisation IITIO): Adv Wayne Garnons-Williams is the founding President of International Inter-Tribal Trade and Investment Organization, Senior Lawyer and Principal Director of the law firm Garwill Law Professional Corporation and leads the Indigenous Sovereign Trade Consultancy Ltd. specializing in Tribal Trade and Sustainable Economic Development. He is currently on the board of directors of the International Law Association – Canada chapter, Council of the Great Lakes Region, Capacity Canada and Board Chair of the 60's Scoop Healing Foundation. He is the Canadian Council for Aboriginal Business 2019 Award winner for Excellence in Aboriginal Relations, the 2020 Queen's University alumni award winner as well as the recipient of the 2020 Centre for International Sustainable Development Law (CISDL) – International Legal Specialist in Peace, Justice and Governance Award. He is Plains Cree from Treaty 6, Moosomin First Nation.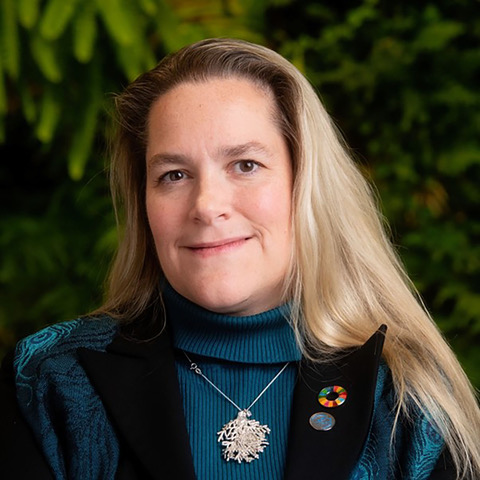 Prof Marie-Claire Cordonier Segger (Chair, BLGI & Senior Director, CISDL / Leverhulme Trust Visiting Prof, Univ Cambridge / Prof, Univ Waterloo) is a distinguished scholar on sustainable development. She serves as Senior Director of CISDL, where she mentors CISDL lawyers and fellows and guides new international legal scholarship and education. She is also a Full Professor of Law (part-time) at the University of Waterloo and Fellow of the Balsillie School of International Affairs in Canada; and Fellow and Advisor of the Centre for Energy, Environment and Natural Resources Governance (C-EENRG) and Affiliated Fellow of the Lauterpacht Centre for International Law (LCIL) in the University of Cambridge. She received the 2016 international Justitia Regnorum Fundamentum Award for her leadership on behalf of future generations, among other international awards and honours. In addition to many publications, Prof. Cordonier Segger holds 20 years of international treaty negotiations, research and capacity-building experience that spans 79 countries of the Americas, Africa, Asia Pacific and the Middle East.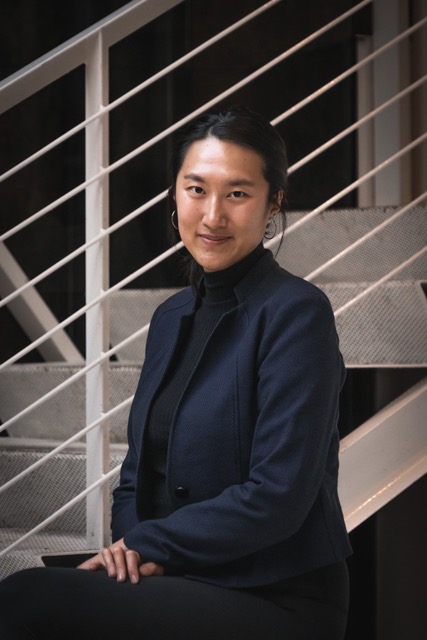 Eva Wu (JD/BCL Cand, McGill Univ / Legal Researcher, CISDL): Ms. Eva Wu holds a B.Sc Environment (Hon) from McGill University where she is a 3L J.D/B.C.L law candidate. She was the 2017 Parks Canada Youth Advisor, a Top 25 Under 25 Environmentalist by The Starfish Canada and an Arctic Inspiration Prize laureate for North in Focus, an NGO co-founded with Indigenous partners to tackle youth suicide. Her work has involved leading and advising NGOs and governments on sustainable development and just transitions and has sat on the boards of Sierra Club Canada Foundation and the Arctic Youth Network, which she also co-founded, amongst others. She worked with Myko Social Score platform in developing an app to reduce carbon footprints. She has also advised public and private corporations as a consultant with Deloitte. Eva is currently a Legal Research Fellow with the Centre for Sustainable Development Law, a stakeholder board member of the EU JUSTNorth climate action project, Associate Editor to Prof. Marie-Claire Cordonier Segger at the Universities of Victoria and Cambridge for their forthcoming book on sustainable Indigenous treaties and trade, and Managing Team Memeber for the McGill Journal of International Law and Legal Pluralism (InterGentes).
Abstract
The 2015 United Nations Sustainable Development Goals (SDGs) set a global agenda for development towards 2030. Additionally, the United Nations Declaration on the Rights of Indigenous Peoples (UNDRIP) sets standards affirming the rights of Indigenous Peoples as the world progresses along the sustainable development framework. Canada, as an internationally respected country for its inclusive and often progressive policies, however, demonstrates conflicting results when it comes to implementing and respecting the SDGs and UNDRIP. This article analyzes and dissects how Canada is either fostering or frustrating its SDG and UNDRIP obligations through the lens of its modern treaties with Indigenous Peoples across the nation. We argue that Canada currently falls short of its legally binding obligations with respect to these agreements. This article additionally acts as a preliminary summary of findings within a broader research framework of understanding treaty implications when achieving the SDGs. It also provides a case study of the Indigenous Peoples Economic and Trade Cooperation Agreement (IPETCA) as an example of how SDGs and UNDRIP are fostered through an innovative and ground-breaking treaty that is still in development.