Should Asylum Seeking Minors be Detained?: Understanding International and European Law and Policy and Seeking Alternative Solutions
Jeremy Sarkin (Distinguished Visiting Professor of Law and member of CEDIS at the Faculty of Law, NOVA University Lisbon, Lisbon, Portugal, BA LLB LLM LLD Attorney, South Africa and Attorney, New York, United States, former Chair-Rapporteur, United Nations Working Group on Enforced or Involuntary Disappearances. Email: JSarkin@post.harvard.edu
Catarina Tavarela, Independent researcher, LLB and LLM, NOVA University Lisbon, Lisbon, Portugal.
Abstract
This article deals with the issues concerning the detention of unaccompanied minors. The article examines the circumstances regarding the entry into states by such individuals, and sets out the dangers and problems that such individuals encounter to understand the issues concerning detention and the rights involved. The article analyses the international law involved. The principle of the best interests of the child is surveyed. It is contended that the best interests of the child must be understood to mean that detention is almost never in a child's best interests where asylum-seeking minors are involved. It is maintained that detention should almost never serve as a last resort for these minors. The jurisprudence involved is examined. The article investigates some of the alternatives to detention. Recommendations are made on a variety of issues, including the need for laws at the regional and national level to ensure compliance with various state obligations.
Introduction
The last few years have witnessed a grave humanitarian migration crisis not only on the shores of Europe but in many other places around the world.1 While Europeans believe this is a new phenomenon, it has in fact been on-going in many parts of the globe for a long time. In many places, substantial population flows have been occurring for years, in some cases for decades, as a direct result of turmoil including conflict.2 Amidst these migration upheavals, many human rights violations have been perpetuated against asylum seekers, including unaccompanied minors, who are in search of safety and security.3 Indeed, "the most vulnerable of the vulnerable,"4 "symbols of the dramatic impact of humanitarian crisis on individual lives,"5 and those "in urgent need of protection"6 are some of the phrases that have been used to describe the situation of unaccompanied asylum-seeking minors.7 Certainly, they are amongst the most vulnerable of all people crossing borders.8 These are minors who are escaping international and non-international conflicts and/or are fleeing persecution.9 Some are looking after other unaccompanied minors while traveling without a parent or guardian. Often, they have embarked on perilous journeys,10 across borders and seas,11 in the hopes of achieving a better, more prosperous and safer life in a destination that will provide them with the support they seek, as provided for in the 1951 Convention relating to the Status of Refugees,12 as well as other international, regional, and domestic laws.13
As far as the statistics show, it is difficult to get accurate data on the migration flows.14 It does, however, seem that more than a quarter of the one million people that came to Europe in 2015 were minors. Of those, at least 90,000 were unaccompanied.15 Again while accurate data is not available, many of these unaccompanied children have gone missing since their arrival in the host countries.16 In the USA, the figure for unaccompanied minors arriving in the country in 2014 was 90,000, a dramatic increase from around 25,000 in 2013.17
In spite of the people affected, it has become clear that some destination countries are not prepared to provide refugees, in particular unaccompanied minors, with the necessary support system that is being sought.18 The refugee flows from Afghanistan, Iran, and Syria, and elsewhere into Europe have laid bare the flaws of a system that is not equipped or willing to deal with asylum seekers,19 as the Merkel-Erdogan deal has shown.20 It is not foreseeable that the system will be improved upon to being more open to the reception of those in need of international protection.
The rise in populist right-wing conservative discourse around the world,21 particularly in traditionally democratic European countries like France or the Netherlands,22 has shown that the old continent is growing increasingly intolerant23 of foreigners.24 With regard to unaccompanied minors in particular, reports from non-governmental agencies and decisions made by the European Court for Human Rights (ECHR) have shown that the rights of unaccompanied minors are routinely violated.25 As a result, the lack of oversight in the asylum granting process and irregular detention are matters frequently taken to court. Most frequently, cases relate to article 3 of the European Convention on Human Rights regarding the prohibition of torture, inhuman or degrading treatment or punishment.26 However, the issue of detention of unaccompanied minors is not simply about the mistreatment of migrants or refugees but often about a deliberate policy to develop "restrictive and punitive measures" to deal with people in ways that attempt to deter others from embarking on the journey to Europe and elsewhere, so as to protect the borders of countries.27
This article deals with the process that unaccompanied minors face upon arrival in many countries, the asylum granting process, and how detention for these minors is dealt with. An unaccompanied minor is defined by the United Nations as "a person who is under the age of eighteen, unless, under the law applicable to the child, majority is attained earlier and who is separated from both parents and is not being cared for by an adult who by law or custom has responsibility to do so."28 It is, however, essential to highlight that unaccompanied minors in general can be refugees, migrants, as well as victims of human trafficking,29 smuggling,30 and other crimes.31 The Committee of the Rights of the Child (CRC) has devoted a General Comment on to how to deal with unaccompanied minors.32 The experiences of these minors and the vulnerabilities of their condition often make the distinction between who falls into which category a hard one to make.33 Often, state officials deny the requisite protections to which such individuals are entitled. This can be seen in several ECHR decisions, as well as national court decisions, that reveal how frequently international protection is wrongly refused to unaccompanied minors.34
The article examines the conditions and legality of entry into a country by unaccompanied asylum-seeking minors, detailing the dangers involved, followed by the procedural guarantees and processes for being granted asylum, and the protections given if asylum is not granted. The article further analyses the situations in which unaccompanied refugee minors are detained in order to better understand the problem and the issues that are involved. Furthermore, the conditions for detention are examined in order to determine the reasons for detaining asylum seekers and what rights they should have access to.
The article critically examines international law on these matters. The Convention on the Rights of the Child; in particular article 3, relating to the best interests of the child, article 22 on refugee children, and articles 37 and 40 relating to detention, are examined to understand the law involved.35 The principle of the best interests of the child is one of the legal lenses through which the situation of unaccompanied minors in detention is surveyed. The argument goes further and considers how the application of this principle must account for the age of the child in question.36 In addition, it is argued that the principle of the best interests of the child must consider the minor's familial cultural and religious circumstances.37 It is contended that the best interests of the child must be understood to mean that detention is almost never in a child's best interests, as doing so violates numerous rights. It is maintained that detention should almost never serve as a last resort, not even for the shortest period. The article analyses the jurisprudence to show how procedural guarantees are essential to the protection of present and future rights of all asylum seekers, but especially for those most vulnerable, such as unaccompanied asylum-seeking minors.
The third part of the article explores some alternatives to detention. It is argued that the best interests of the unaccompanied refugee child can and should be complied with to a far greater extent. Various recommendations are made on issues such as education, as well as moving towards compliance with positive obligations by constructing infrastructure and by employing legal, health, and education professionals to better comply with the rights in question and to provide the necessary protection to the child. It is also argued that legal provisions ought to be created at a regional and national level to ensure that the obligations under the Convention on the Rights of the Child and the Convention relating to the Status of Refugees are met.
It must be noted that this article focuses on migrants and asylum seekers. It does not deal with the exceptional cases of minors arriving in a state who have engaged in criminal activity, served as soldiers who violated laws of war, have affiliations with extremist groups, or were involved in other crimes. It does not deal with other exceptional cases, such as serious health matters that might justify detention in the rarest of cases. These minors might present security or other types of concerns for the states in which they seek asylum. In some instances, these individuals straddle the liminal zone of being victims who have hurt others. This type of exception should not, however, be used to justify a tough approach for such minors in general.
Perilous Journeys and Entry into Host Countries
The journey made by a refugee to a destination begins a long time before the person flees their country. In this regard, it is important to acknowledge the geopolitical complexities, including the global economic crisis that began in 2008 and 2009.38 It is also important to understand the causes of armed conflict and other problems that result in refugee flows.39 In the modern world, an armed conflict, whether international or non-international, is often affected by domestic as well as international politics. In many cases, other States provide troops and/or air support, supply weapons, and economic help to the side they support.40 Although intervention in wars is a century-old affair, and not always wrong, 41 it is important that other countries recognize their own role in contributing to conflicts whether in the Middle East, Asia, Africa, or elsewhere.42 This should become a more frequent narrative in the public sphere.43 If there to be some recognition of the past roles played by European States, particularly during the colonial era, it would generate a more receptive and accepting view of refugees in those countries to which they are fleeing, and this view would align more with the international legal obligations of such countries. This would replace the current depiction of refugees as a burden and their reception as an act of charity.44 More importantly, however, the right to enter a country to seek international protection should be enshrined in the legal documents of the various institutions to which States belong, such as the United Nations, European Union, African Union, and others.
It needs to be borne in mind that legal entry into a country is often not possible for an asylum seeker, many of whom are escaping their own governments. They often cannot afford a legal and safe exit from their country of origin.45 Moreover, at times, diplomatic structures and presence are absent in the parts of the country embroiled in conflict, making it difficult to obtain the required documentation. Such individuals have few resources, and their travels to their destinations are expensive and extremely dangerous.46 This is not only due to natural dangers, such as crossing seas, but also because of the hazards of smugglers, human traffickers, and other types of criminals who wish to take advantage of asylum seekers.47 Children, especially those that are unaccompanied, are especially vulnerable to these perils, and, "no matter the motive, children often have little or no choice in the decisions that led to their situations."48 Indeed, for a variety of reasons, they should be identified as being unaccompanied as early as possible through pre-existing specific identification procedures, registered through interviews, and granted the right to a legal guardian and legal counsel in all stages of the process.49 The vulnerability of these children is not inevitable but rather a consequence of their circumstances. Maybe this vulnerability cannot be eliminated entirely, but it can be mitigated through the creation of humanitarian corridors, proper training of law and border officials, adequate registration procedures, the prompt appointment of a guardian,50 as well as placement in a short-term care facility, and not in a detention center.51
Detaining Unaccompanied Asylum-Seeking Minors
Unaccompanied minors are regularly detained in many parts of the world. For example, the European Directive on the rights of asylum seekers states that these minors may be detained in order to have their "right to enter territory" ascertained.52 However, seeing as there are other ways to ascertain their right to an asylum claim, detention for this purpose is a violation of the principle of detention as a "last resort" and for "the shortest time possible."53 Placing unaccompanied minors in detention merely because they are seeking asylum is a grave violation of human rights. It worsens the likelihood of minors trusting the authorities of countries and places them in a position of further vulnerability because they will further try and avoid legal routes and processes.54
Asylum seekers should not be prosecuted for entry into a country. It is not an illegal act in the sense that it cannot be determined as such before the adequate international and national agencies determine the actual legal status of the asylum seeker. Furthermore, there is no sustained reasonable and continuous threat to national security or public order that would justify the detention of an asylum-seeking minor upon entry into the country. In fact, the Refugee Convention expressly forbids this. There, it is stated that no penalties should be imposed when refugees enter the country illegally. Unfortunately, the article leaves room for exceptions. The article provides that asylum seekers should not be penalized when they are "coming directly from a territory where their life or freedom was threatened."55 This is not always the case, as asylum seekers often travel through countries of transit before reaching their country of destination. However, the CRC underlines that States have obligations that apply to each and every child that comes into their jurisdiction or territory.56 As such, this would not completely suspend their obligations as state parties to the Convention on the Rights of the Child and the Refugee Convention. They therefore cannot detain an unaccompanied minor solely for entering the country without documentation. Additionally, the CRC calls attention to the fact that unaccompanied asylum-seeking minors are routinely "denied access to asylum procedures or their asylum claims are not handled in an age and gender sensitive manner."57 What should occur is that the principle of the best interests of the child should be applied in the decision-making process, and for there to be an understanding that it would not be in their best interests for them to be detained solely for entering the country.58
Unaccompanied asylum-seeking minors should only be detained in exceptional circumstances, i.e. when all alternatives have been exhausted or when there are real reasons including national security, health, or very limited other important reasons. The CRC argues that there ought to be "care not detention."59 The United Nations Rules for the Protection of Juveniles Deprived of their Liberty states that detention should be avoided before trial and limited to exceptional circumstances. However, this is not the case when it comes to unaccompanied refugee minors who are often deprived of liberty as an a priori measure that does not aim to punish or correct a crime but rather to punish the minors for merely entering the country and seeking asylum, which is not in accordance with international legal human rights instruments.60 They should also be accommodated in appropriate conditions, taking care to consider privacy and separation from adults.61 For female asylum-seeking minors, they must be given more security,62 and if they are to be detained, they should be kept separately from male applicants unless they are family and, even in this case, only with the consent of the female minor.63
Dealing Humanely, Adequately, and in a Human Rights Friendly Manner With Unaccompanied Minors
To provide the best possible assistance to and support for unaccompanied asylum-seeking minors when they arrive at the country of reception, there must be a process that identifies them as such and determines whether they are entitled to refugee status or, if not to refugee status, then to another type of subsidiary protection.64 There needs to be a determination of age,65 using available documentation, and a medical examination.66 These processes are however controversial, as they do not always accurately determine age.67 However, age assessment should also take into consideration psychological maturity in addition to physical age.68
In Aarabi v Greece at the ECHR, the plaintiff refugee, a minor from Palestine who had grown up in Lebanon in a refugee camp, arrived in Europe. The minor was arrested and detained for illegal entry. However, as he was not correctly identified as a minor, Aarabi was sent to an adult detention facility in Thessaloniki, Greece and later transferred to another detention center on the Greek-Turkish border. While initially the Greek authorities decided to expel him, once he was correctly identified as an unaccompanied minor he was released and given accommodation by an NGO.69 It was the failure to properly conduct an initial interview that resulted in the wrongful identification of the minor as an adult, thereby placing him in the various detention facilities.
A more rigorous and detailed process for the initial interview and a reciprocal sharing of data with the United Nations and other international agencies would without doubt help solidify the quality of these initial processes in correctly identifying minors. Other criteria that should be taken into account when dealing with unaccompanied minors include their maturity, physical and mental development, the limited conditions for the granting of asylum, and any specific vulnerability.70 Moreover, the country of reception should consider not only the circumstances of the child in their country of origin, but the circumstances of family members and general unaccompanied child-specific risks,71 such as increased vulnerability to threats like child recruitment into armed forces.
As early as possible in the process, unaccompanied minors must be provided with identification documents. Efforts should also begin to trace family members. The CRC advises that a guardian or adviser should be appointed, as well as a legal representative72 because the Committee has found that "states are required to create the underlying legal framework and take necessary measures to secure proper representation of an unaccompanied or separate child's best interests."73 It is crucial that the guardian should be adequately informed and consulted on all matters relating to the child. For this to occur the guardian needs to have the authority to legally represent the child, but needs to have the necessary experience in childcare to carry out this role. These guardians must however not have conflicting interests. To ensure that this is the case, and the child is given the best representation, there must be monitoring and reviewing mechanisms.74
The ECHR case of Rahimi v Greece75 illustrates the failures that can occur during entry into a country, and in complying with asylum procedures.76 In this matter, the applicant was of Afghani origin and arrived in Greece at the age of fifteen.77 He was placed in an adult detention facility for two days while waiting for a court order that would deport him. No legal or other type of support was provided to the unaccompanied minor after he was released. In fact, he was homeless for some days until he received assistance from a local NGO. At the European Court, the plaintiff alleged a denial of international protection, the absence of support, and issued a complaint about the conditions in the detention center. The Court held in favor of the plaintiff, finding that articles 3 and 13 of the European Convention on Human Rights had been violated, as he had not been provided with a guardian within a reasonable time. It was also found that besides a guardian being appointed no other action was taken to assist him and that he had been detained alongside adults. It was also held that there had been a violation of article 5(4) as the plaintiff was not able to contact a lawyer; the information brochure provided to him was not in a language he understood and he was not properly informed about the complaint procedure. The ECHR found that the conditions in the detention center were so poor that it undermined the human dignity of detainees,78 and that it qualified as being degrading treatment that violated articles 3 and 13 of the European Convention. The Court also found a violation of article 5 (1) (f), as the Greek authorities could not justify the two days of detention.79 It was also found that the order for detention had been given without considering the applicant's best interests. Further, it was found that no thought had been given to alternative measures to the detention.80
Where children are detained, it is essential that they are not only properly identified and supported, but that they are provided with proper documentation. Additionally, accurate and updated records that respect principles of confidentiality must be kept, and any movements and transfers must be recorded.81 Indeed, the United Nations High Commissioner for Refugees (UNHCR) advises that the care and accommodation provided for unaccompanied minors should emphasize their best interests.82
The Principle of the Best Interests of the Child
Although the principle of the best interests of the child might seem simple at first glance, it is in fact one of the most complex concepts enshrined in the Declaration and the later Convention on the Rights of the Child.83 Indeed, as Freeman points out, what is understood to be in the best interests of the child is not the same around the world.84 Ultimately, the best interests of the child cannot deny its main goal: the wellbeing of children. Nevertheless, there is tension when deciding which values must be upheld as being in the best interests of the child, particularly when these appear to be conflictual.85
The very fact that the article reads that the child's best interests shall be "a primary consideration" and not "the primary consideration," limits the application of the principle. By including "all actions concerning children", the protection provided by the article goes beyond legal actions. The vagueness of the principle in itself is problematic. It fails to define what the best interests of the child might be and as such has left it open for interpretation, namely at country-levels.86 However, the best interests of the child cannot be said to always be truly subjective – for instance, torture can never be in the best interest of the child.87 The comments made by UNICEF show the concern that was held by the defenders of children's rights regarding the wording of the article – "by stating that the child's best interests shall be 'a primary consideration' this provision uses what amounts to a twofold consideration. The word 'primary' implies that other considerations, although not deemed primary, may nevertheless be taken into account" referring even to article 5 of the Convention on the Elimination of All Forms of Discrimination Against Women which reads "(…) the interest of the children is the primordial consideration in all cases."88 As an Australian High Court Judge has noted, "in the absence of legal rules or a hierarchy of value, the best interests approach depends upon the value system of the decision-maker. Absent any rule or guideline, that approach simply creates an unexaminable discretion in the repository of power."89 Nevertheless, it imposes an obligation on States and it can be used as a guiding principle with which to interpret the rest of the Convention. However, there are competing interests that a Court needs to balance.90
The principle of the best interests of the child is a rule of procedure that is the foundation for substantive rights, bridging all decisions concerning children.91 What Zermatten calls the "control criterion," the principle is applied to ensure that the child is fully able to exercise their rights and that all obligations towards children are fulfilled in all actions or decisions taken by the institutions in article 3.92 On the other hand, the "solution criterion" allows it to also be the principle that helps decision-makers in making the most appropriate decisions for children, representing "the bridge between the theory and its practical exercise in the field."93
Paragraph 2 of article 3 partially clarifies the principle stating that: "state parties must ensure the necessary protection and care for all children in their territory irrespective of their nationality and status." This is of utmost importance in the case of refugees who are unaccompanied minors, as it provides safeguards to accessing to all types of care and protection that the country provides to other minors who are nationals. Thus, there cannot be discrimination towards foreign children or refugee children who did not have the documentation necessary to enter the country, which is often the case with unaccompanied asylum-seeking minors.
The Convention on the Rights of the Child and the Protection of Unaccompanied Asylum-Seeking Minors
Article 3 of the Convention on the Rights of the Child can be described as complementary to article 12 of the Convention, as it must be applied in all situations where article 3 issues are present.94 No solution in the best interests of the child can be fully achieved in situations where the opinion and participation of the child are not considered. The article recognizes the right of a child to express their own views on matters concerning them. This should force decision-makers to take into consideration the particular situation of the child, their own viewpoint, and their best interest.
In a case before a court in The Hague, Netherlands, a minor asylum seeker who applied for asylum when she was sixteen years old was to be sent to Switzerland.95 However, the minor appealed the transfer decision, claiming that she had no special relationship with her sister in Switzerland and that would not be in her best interests to be transferred there. Instead, she asked to remain in the Netherlands where she had a legal guardian and resided with another minor of the same nationality, in a foster family. She argued that this was better than the situation would be in Switzerland, where she would have to reside in worse conditions, in a reception center for adult refugees. The Hague Court found that she should only be sent to Switzerland if it was in the best interests of the child. The Court stated it was essential that the opinion of the child be heard. An important take away from this case is that the best interest of the child is not a linear value that will always align itself with traditional ideas of family reunification, and the opinion of the minor must be taken into account, especially where the age and maturity of the minor are such that it ought to be an important consideration.96
An essential article of the Convention for the protection of unaccompanied refugee minors arriving in Europe is article 22. This article guarantees the right to "appropriate protection and humanitarian assistance" under national and international law. While the article provides that the unaccompanied minor should be supported with the services given to those deprived of their family environment, as defined in article 20 of the Convention, the article fails to recognize the special needs of refugee children in terms of care.97 Special protection is also provided for in article 39, which recognizes the need for children to be provided with reintegration efforts when they have been subjected to "neglect, exploitation, or abuse; torture or any other of cruel, inhuman or degrading treatment or punishment; or armed conflict" to promote "health, self-respect and dignity of the child."
Another important consideration in the treatment of minors and whether or not they should be detained is the prohibition of torture and other cruel, inhuman or degrading treatment or punishment. This is "at the core of modern human rights law."98 Torture was considered by the 1975 General Assembly to be an aggravated form of cruel, inhuman, or degrading treatment, whereas the ECHR claims that torture must be addressed separately so as to address the "special stigma to deliberate inhuman treatment causing very serious and cruel suffering."99 The definition of torture as defined in the United Nations Convention Against Torture and Other Cruel, Inhuman or Degrading Treatment or Punishment is today widely accepted.100 There, torture is defined as,
"any act by which severe pain or suffering, whether physical or mental, is intentionally inflicted on a person for such purposes such as obtaining from him or a third person information or a confession, punishing him for an act he or a third person has committed or is suspected of having committed, intimidating or coercing them or a third person, or for any reason based on discrimination of any kind, when such pain or suffering is inflicted by or at the instigation of or with the consent or acquiescence of a public official or other person acting in an official capacity. It does not include pain or suffering arising only from, inherent in or incidental to lawful sanctions."
The critical issue is that detention of children may at times fall within the definitions noted above.
Article 37 of the Convention on the Rights of the child, regulating the deprivation of liberty of children, addresses a matter that has been described as the embodiment of the idea that "every social problem has a corresponding detention structure."101 Dealing with the deprivation of liberty has seen the issue being incorporated in international human rights instruments since the Universal Declaration of Human Rights (UDHR). The International Covenant on Civil and political Rights (ICCPR) elaborates on the UDHR by adding requirements of lawfulness, release on bail, habeas corpus, the introduction of a set of standards on conditions and treatment during deprivation of liberty, the separation of juveniles from adults at all stages, and the right to compensation for unlawful arrest or detention. The CRC does however fail to address important matters like the right to liberty and security, right to information upon arrest, right to be brought before a judge or other competent officer and right to compensation. These omissions have in part been rectified by the CRC recommendations which refer to the Beijing Rules, Riyadh Guidelines, Juvenile Detention Legal Rules, Guidelines for Action on Children in the Criminal Justice System, the Standard Minimum Rules for the Treatment of Prisoners, Code of Conduct for Law Enforcement Officials, Principles of Medical Ethics relevant to the Role of Health Personnel, particularly Physicians, in the Protection of Prisoners and Detainees against Torture and Other Cruel, Inhuman or Degrading Treatment or Punishment, Body of Principles for the Protection of All Persons under Any Form of Detention or Imprisonment, Tokyo Rules and the Basic Principles for the Treatment of Prisoners.
The gaps in the CRC are not seen as problematic by Schabas and Sax, who maintain that the CRC aims to complement the ICCPR and the UDHR, and that the Convention simply does not deal with these rights directly.102 However, the problem is that not all States Parties to the CRC are parties to the ICCPR. Not every country benefits from the rights in the ICCPR. Therefore, there is a failure to some degree to ensure the broadest protection for children in the sense of obligatory protection although it is to be found in the soft laws dealt with above. It is particularly the deprivation of liberty that needs adequate control and scrutiny. There are minimum standards of rights that must be assured if there is a deprivation of liberty, in the context of detention, in particular where it concerns children. As Schabas and Sax point out, there are several reasons given for the restriction of personal liberty of children such as, "public order and state security considerations, punishment, concerns of protection of others or even the child itself."103 However, detention in any form has a fundamental impact on the development of the child: the normal social interaction, access to learning opportunities and freedom of choice are all taken away in detention. Therefore, the United Nations Rules for the Protection of Juveniles Deprived of their Liberty provides that "juveniles deprived of their liberty shall not for any reason related to their status be denied the civil, economic, political, social or cultural right to which they are entitled under national or international law, and which are compatible with the deprivation of liberty."104 While the right to personal liberty is not referred to specifically in the CRC, it is contemplated in the UDHR. The obligation to respect the right of the child to personal liberty demands that States Parties refrain from interference in a person's liberty without the proper justification by international and national law. Article 37 (b) of the CRC requires that deprivation of liberty must meet certain criteria, such as lawfulness and non-arbitrariness. It must also comply with specific tests, such as being a measure of last resort and must only last for the shortest amount of time necessary.105 Otherwise, the child's right to personal liberty will have been violated. Furthermore, a State Party has an obligation to protect the child from interference from private actors, such as child trafficking networks and other exploitative threats.106 Additionally, the State Parties have an obligation to fulfil certain rights, which includes a requirement to realise a child's liberty through comprehensive positive action as is contained generally in General Comment on General Measures of Implementation of the CRC which provides that states need to take a multitude of measures to give effect to the Convention107 One step that can assist is the training of professionals working with minors on non-violent methods of discipline and alternatives to institutionalisation. Training should also occur on standards against the deprivation of liberty of minors, registration of detained persons, monitoring mechanisms and effective internal complaint procedures to address and investigate violations of these standards.
When taking into account the four guiding principles identified by the CRC,108 namely the realisation of rights for all children without discrimination, it is important to note this is particularly relevant for unaccompanied minors who are often deprived of their freedom due to their nationality, religion, gender or race. According to the principle of non-discrimination, these factors of identity should not affect their access to education or healthcare. Although unaccompanied minors have had their education disrupted even before they are detained, their placement in detention centres acts to further exacerbate this disruption. Nevertheless, the United Nations Rules for the Protection of Juveniles Deprived of their Liberty provide that children should be provided with education and healthcare. The Rules also stipulate that any process to detain a child must first consider the impact that this will have on the child's development and future. Article 37 (b) of the CRC provides that deprivation of liberty only be used as a "measure of last resort" and "for the shortest appropriate period of time." As Schabas and Sax state, unaccompanied minors are particularly vulnerable to the environment of detention as "frequent contact by police and security organs certainly does not create a setting for 'appropriate protection and humanitarian assistance'" as demanded by article 22 of the CRC. Moreover, taking into account rule 17(1) of the Beijing Rules that states: "[d]eprivation of personal liberty shall not be imposed unless the juvenile is adjudicated of a serious act involving violence against another person or of persistence in committing other serious offences and unless there is no other appropriate response," an act like the unlawful entry into a country cannot justify the administrative detention of children seeking asylum.109 This has been supported by the UNHCR since 1988.110 The Human Rights Committee has found that delays in bringing a person before a judge "must not exceed a few days."111 Article 37 (c) of the CRC calls for every child to be treated with respect and dignity while taking into consideration the special needs of a person their age.112 The fact that this provision highlights the importance of an age-sensitive approach is essential when dealing with the rights of minors, as the needs, both physical and psychological, of a toddler and a teenager differ enormously. As is stated in Beijing Rule 5.1, the juvenile justice system should "emphasise the well-being of the juvenile" and be proportionate to the circumstances of the offenders and the offense. Detention or the deprivation of liberty of unaccompanied asylum seeking minors, when argued as a preventative measure, violates the principle of proportionality. The best interests of the child principle, in the context of detention, tries to ensure that there is a child-oriented view embedded in any question regarding the possibility of detention.
When Article 40 (dealing with children alleged to have transgressed criminal law) of the CRC was adopted there was hope it would be the necessary catalyst to transform child justice systems from a punitive approach to one more aligned with the best interests of the child.113 This has not been the case.114 Importantly, this article enshrines the right of children to be "informed promptly and directly of the charges against him or her (…) and to have legal or other appropriate assistance in the preparation and presentation of his or her defence." This, as will be discussed below, is not the case for many unaccompanied minors who are detained. It does not however address all the issues contained in the UN Standard Minimum Rules for the Administration of Juvenile Justice (Beijing Rules).115 While progress concerning juvenile justice has occurred in some places with the creation of juvenile courts and juvenile detention facilities, this area of the justice system, on a global scale, still remains largely unchanged. While Van Bueren describes several States as attributing this to a lack of funds, it is clear the issue also stems from a wider disregard for human rights and different cultural understandings of children and their rights.116 The ECHR has adopted an alternative approach in which it considers that articles of the Convention are binding insofar as they are present in European legislation.117
The main principle contained in both the Beijing Rules (Rule 5) and CRC article 40(1) is that the wellbeing of the child must be ensured in the administration of child criminal justice. This implies the protection of other rights, such as the assurance of contact with their family whenever possible. In the case of unaccompanied minors, this might simply not be feasible, but should always be the case when the child has family within the region. In such cases, considerable effort must be made by the authorities to contact the family. Article 40(1) also states that the child should be in an environment that promotes their sense of dignity and the respect for human rights. More importantly, it states that any treatment should take into consideration the age of the child and their reintegration. This is particularly relevant in the case of unaccompanied refugee minors. Detention can never be a positive force in the end goal of true rehabilitation or (re)integration. Thus, it should almost never be used for asylum-seekers unless there is a serious concern, such as one pertaining to national security.
The rights of the child also ensure that the child, as with others, is assured of the right to have their case determined by a "competent independent and impartial authority or judicial body."118 The child is also entitled to the presence of legal or other appropriate assistance. While Van Bueren argues that it is not important that children are always granted formal legal assistance,119 a United Nations Institute for Training and Research (UNITAR) study found that the right to counsel can be more important for children precisely because of the informality of juvenile proceedings.120 Legal counsel is fundamental in every step of the asylum granting process for unaccompanied minors since it can be a preventative measure, as well as a remedial one, which ensures the rights of children and refugees.
In light of the above, it is argued that, although complex, the best interests of the child should be individualised and considered on a case-by-case basis. Even if some principles can be said to be generally in the best interest of the child, such as family reunification or child education, in reality, access to these situations can expose the minor to other dangers that would undermine that same interest. As we have seen, there are different principles and rights that come into play to ensure that the special conditions and needs of children are addressed in a proper manner, in a variety of settings.121 One of these settings is detention, in which some rights of the child are inevitably violated, but others can be maintained even in conditions of deprivation of liberty.122 As a guiding principle, the best interests of the child principle must be applied at all stages of child development and to all decisions, in that it should almost never be used to deny the child access to one of the rights enshrined in any of the international conventions that protect their rights. Though the principle is applicable to all situations regarding children, the truth is that there are situations which are not directly addressed by the Convention on the Rights of the Child or which are more easily interpreted by reading them alongside other advisory or binding legal documents as well as the opinions of experts.
The European Position
The European Convention on Human Rights, drafted in 1950, fails to provide for any specific rights for children.123 However, through domestic legislation, additional European legal documents and jurisprudence, the ECHR has accommodated within their decisions the issues that affect children. Indeed, the Treaty on the European Union, as well as the Charter for Fundamental Rights of the European Union, have set as a goal the promotion of the protection of the rights of the child. These documents provide for the best interest of the child as well as the right to asylum.124 These rights are also emphasised in the European Social Charter, which provides for the right of children to seek protection and the right to social, legal and economic protection.125 European States have also adopted legal documents related to the rights of the child. For example, the best interests of the child are protected in the European Convention on the Exercise of Children's Rights.126 This Convention states that the judicial authority must take into account the best interests of the child in their decision-making process. Other protection for children is provided in other legal instruments, such as the Treaty on the Functioning of the European Union, which deals with measures to fight human trafficking and discrimination. 127
The main European directive on the reception standards for refugees provides, in its very first paragraphs, an important commentary that should serve as the foundation for analysing how the rights of refugees are conceptualised by European governments. It states that a "common policy on asylum, including a Common European Asylum System, is a constituent part of the European Union's objective of progressively establishing an area of freedom, security and justice." 128 One of the objectives of that legal document is that "the harmonization of conditions for the reception of applicants should help to limit the secondary movements of applicants influenced by the variety of conditions for their reception."129 Unfortunately, refugees and asylum seekers are often seen as an issue that must be addressed as a border security problem, rather than a matter of upholding international human rights commitments.130
                  As far as detention is concerned, Member States also have a duty to uphold the standards of provision of healthcare, ensuring due diligence, proper and accurate records of detention and the possibility of a prompt judicial review of the lawfulness of the detention. The Directive also provides that a detainee is entitled to free legal assistance and representation while being informed, in a language they can understand, and told the reason for their detention.131 The Directive aims to further protect the rights of detainees while they are in a detention facility, by ensuring the right to communicate with family, receive legal counsel, the right to access open-air spaces, and being properly notified of their obligations and rights.132 Nevertheless, the Directive severely fails in the protection of the rights of asylum seekers concerning detention. While it provides them with some judicial guarantees, in some instances it allows for the detention of an asylum seeker who has not committed, or is not suspected, of having committed a crime.133 The Directive allows for detention to verify or determine identity or nationality of a person.134 It also allows for measures to be taken to determine elements for international protection, if the person is subject to a return procedure as contained in directive 2008/115/EC,135 for matters of national security or public order and for determining which country is responsible for providing protection.136 However, these exceptions are in conflict with several human rights provisions, which specifically state that asylum seekers must not be deprived of their liberty merely because of their status as an asylum seeker. Indeed, Member States have excused the deprivation of liberty of asylum seekers by claiming that it is a necessity for national security to have each candidate adequately assessed before allowing them to enter the country under conditions of non-deprivation of liberty.137 However, the problem with permitting detention to take place legally whenever "national security or public order" is supposedly at issue, is that a large influx of asylum seekers, such as that which has occurred in Europe since 2015,138 can easily became an argument for severely limiting the human rights of an entire group of people. This is not only a direct violation of human rights, but the rhetoric feeds a discriminatory, xenophobic, often Islamophobic narrative that is contrary to the principles contained in the various European human rights legal instruments.139 Using the issues of refugees, migrants and foreigners is today a rhetoric commonly used to promote anger and fear for domestic political ends.140 Nowhere is this truer than what is happening in the USA today.141
It is interesting to note that other provisions of the Directive protect unaccompanied refugee minors because they are deemed vulnerable people and/or people with special needs.142 They are seen to be holders of additional rights that necessitate additional care and protection. In fact, the directive underlines that the mental health of the vulnerable143 or those with special needs should be of paramount concern.144 This cannot be achieved by subjecting them to conditions of deprivation of liberty. In fact, it actively contributes to the worsening of the health of these minors. For this reason it is stated that asylum seekers who are minors should only be detained as a measure of last resort and for the shortest amount of time possible. However, there are viable alternatives to detention that allow for the appropriate monitoring of any minor, without potentially causing as much mental health damage as the current situations of deprivation of liberty.145 Indeed, the Directive itself emphasises the need for efforts to be made in order to avoid detention, stating that minors seeking asylum "should never be detained in prison accommodation"146 and "never with adults."147 Supplementary measures are assured for female asylum seekers such as female-only quarters. Additionally, asylum-seeking minors also have the right to have their privacy and their data adequately protected when they are under detention.148 Regarding education, the Directive, contrary to what most human rights legal documents provide, states that education may be postponed for up to three months.149 However, the reality is that this time limit is usually not respected.150
Although part of the much-needed legislative foundation is already in place, there is a severe lack of proper application of the law and assurance that adequate mechanisms and services are in place for unaccompanied asylum-seeking minors. As we will see in the next section of this article, the failure of the application of the law occurs during different phases of the asylum seeking process. These failures to apply the law have the potential to seriously affect the human rights of asylum seekers and have a long-term impact on the safety and psychophysical health of the asylum seeker. Additionally, as the following sections will demonstrate, there are severe legal lacunae in the treatment and care of unaccompanied asylum seeking minors. One of the most serious and human rights-abusing practices is the deprivation of liberty of unaccompanied and separated refugee minors for no other reason than their condition.
Refuting the Legal Basis for the Detention of Asylum Seeking Minors and Presenting Alternatives
Asylum seeking unaccompanied minors travel to their destinations without the support of a family system, often along perilous paths, suffering trauma during travel and after arrival. As noted throughout this article, a problematic aspect, which goes against the principles and rights contained in the Convention on the Rights of the Child, the Refugee Convention and numerous other legal instruments, is the practice of detaining asylum-seeking minors.151 This is made worse by the fact that this detention is practiced not only as a pre-trial measure, but worse, it occurs when no accusations have been levelled against the minor whatsoever and their status has not been determined. These detention practices are, in theory, legally permitted if they are used as a last resort and for the shortest amount of time possible, particularly for reasons of national security or public safety.152 However, the situations and conditions in which these minors are usually detained do not fit these criteria. A human rights based approach ought to be used to govern these issues.153 In addition to not meeting these criteria, keeping children in detention is inhumane because of the effect of incarceration. It is also inhumane because the conditions in the detention centres are inhumane.154 Individuals with special international protection, who are escaping their own home country, do not do so because they wish to, but because they are forced to by the problematic conditions in the places where they come from. They should not, however under almost all circumstances, be detained. What is more important is that detention cannot be the default position in handling the arrival of unaccompanied asylum-seeking minors. As will be discussed below, there are alternatives to detention that can uphold the rights of refugees and children while maintaining a certain level of vigilance over them.
The detention of asylum seekers must be used only as a "last resort."155 The phrase "last resort" clearly implies that there is no viable option other than detention. However, the question must be asked: what exactly is a last resort? In the case of detention, the narrative presented is that a last resort is the only option for the preservation of public order and national security. However, in most countries, there are reception centres aimed at receiving those who are requesting asylum once they come into a country. On the other hand, detention at border centres, if only for a few days before transferring the asylum seeker, should not be called detention, nor should it be done under conditions of detention. The increase in the influx of asylum seekers must necessitate that the capacity for reception in situ, such as accommodation and officials working on their cases, is increased to ensure that the quality of services and help provided does not decrease. An increase in the influx of asylum seekers should never be accepted as a moral or legal excuse for decreasing human right protection in countries of reception. This is particularly true in the case of unaccompanied asylum seeking minors who are, by law, entitled to special care and protection once they arrive in a country of reception.156 Conditions of detention, especially when in the same quarters as adults and them being susceptible to violence in those circumstances, are not synonymous with the special protection and care that they should be afforded. Detention should not be considered a valid last resort, and, in fact, should not be even on the list of options for the reception of unaccompanied minors seeking asylum. There might be rare cases, as mentioned at the beginning of this article, related to national security or other exceptional circumstances, but such detention cases ought to be for real exceptional cases that really justify detention. In those cases detention ought to be determined by a court after an arrest pending a trial or another process.
Detention should not be the last resort option for almost all asylum-seekers or migrants. As will be discussed below, there are alternatives that can ensure reception of unaccompanied refugee minors that do not expose them to the same vulnerability and increased likelihood of human rights violations.157 When detention is used, though it might be claimed that it is a last resort, it is clear other options are in fact available, as will be discussed later in this article. These options are simply not used either because they are more expensive, require more personnel or would, in the eyes of the government officials who make such decisions, be more dangerous. Sometimes, the political will of politicians or government officials to consider alternatives does not exist. Other times, detention is used to deter others from coming to the country, and, on other occasions, the political value of detention is seen to appease a political faction in the state. Of course, a great influx of asylum seekers should not be unsupervised, but it is crucial that, after an interview at the border and the prompt registration of their situation, asylum seekers should be given appropriate accommodation and education. Unaccompanied minors, in particular, should not be kept in detention while awaiting their asylum procedure to be finished or while they appeal a decision in a court of law. Any detention must be for the shortest amount of time possible.158 The shortest amount of time is not an easily definable term. Its vagueness is deliberate. It is harder to pinpoint than the term "last resort." Nevertheless, there have been cases before national courts and the ECHR that show that detention lasts much longer than what can reasonably be considered the shortest amount of time.159 To extend the period of detention of unaccompanied minors, when they are in a particularly vulnerable situation, when they have been separated from their families, who would be in a position to observe their best interests, even if there is a guardian and legal counsel, cannot be in the best interests of the child. Detention is sometimes extended while unaccompanied minors await appeals of their asylum request, or while the arrangements for them to be sent back to their countries are being organised. However, to extend it when it is unnecessary, or not a last resort, is a clear violation of the legal provisions that underline asylum systems.
Finally, it is essential to understand that currently detention is not always used as a last resort. It is not used for the shortest amount of time possible. Alternatives to detention do exist. It is important that these alternatives comply with the best interests of the child. Such alternatives should make efforts such as keeping siblings together and placing asylum seekers in an environment that is as accommodating as possible, considering their religious and cultural needs. The families or organisations that receive asylum seekers must be monitored by independent groups, to ensure that they are living up to their responsibilities and respecting the human rights they are duty-bound to deliver. With regard to the alternatives to detention, the most viable are those designed for short-term care and assistance arrangements. They can include fostering by a family or institution, although expert agencies advise against this. It is argued that, although this is a better alternative to detention, it should be "discouraged" as its character as a more traditional and spontaneous form of care also means it might not provide unaccompanied minors with the assistance and care they require.160 Van Bueren goes further in her statements and maintains that fostering, as an alternative to institutional punishment, "requires very careful State support and monitoring as the opportunities for abuse are well documented."161 Likewise, institutional care is also seen as a last resort alternative to detention, since it cannot always provide the developmental care and support a child needs. However, it might be a valid temporary arrangement to keep a minor out of a detention facility. Community-based care has the advantage of being able to keep the children in their own community, and provides them with a more familiar, less institutionalised environment. All of these must be properly monitored and minors should only be placed in one of these situations once basic care and accommodation conditions are assured. As guardians who are assigned to unaccompanied minors are meant to care for them within the asylum procedure as well as being required to possess training and education on relevant judicial matters,162 they are not necessarily in the best position to care for the same unaccompanied minors they are responsible for legally. In the particular situation of unaccompanied minors and their more vulnerable position, it is essential that they are taken in by people with enough training to identify such vulnerability in order to help the children or direct them to specialised personnel who can assist them in working through any trauma or other psychosocial issues.
Detention is almost never in the best interests of the child. In any case, the detention carried out in most countries does not abide by legal standards, as it is not executed as a last resort option, nor for the shortest amount of time possible. Alternative care and assistance measures which are more in line with the best interests of the child, such as community-based care, fostering or even institutional care, are better options which ensure, though not intrinsically, that human rights will be better observed and that the unaccompanied minor will have their vulnerable position accommodated for in the country of reception. The reality, however, is worse than that, with alternatives to detention centres sometimes taking the form of the infamous 'Jungle' in Calais and its deplorable conditions.163 It is important to remember that simply not placing asylum seekers in detention is not enough; their rights and proper conditions must be secured and buttressed with sufficient support.
For the existing standards to be fulfilled, it is essential that professionals be involved in the handling and care of immigrants. International protection providers must be properly educated, with independent inspections made regularly. Steps stemming from positive obligations must be taken with the building of child-appropriate living, educational and recreational facilities and the increased employment of legal, educational and healthcare professionals that can provide the necessary elements for the safe development of the child, particularly in the case of unaccompanied minors. Lastly, the main legislative change that ought to occur is the commitment of States, be it at the international, regional or national level, to outlaw any form of detention of asylum-seeking minors, who must be kept with their family or, when unaccompanied, be provided with a safe environment and adequate legal advice.
There are some useful processes that have been occurring to ensure that States deal better with migrants and refugees, in general, but have provisions that deal with children and issues concerning their detention.164 These developments are culminating in 2018 with the finalisation of two Global Compacts: one on migration and one on refugees.
The United Nations Global Compact for Safe, Orderly and Regular Migration emerged as a result of General Assembly resolution 71/1 of 19 September 2016, titled the "New York Declaration for Refugees and Migrants" which decided to launch a process of intergovernmental negotiations.165 This began a process that lead to the adoption of the Global Compact on migration.166 The text was agreed to in July 2018. It was adopted at the Intergovernmental Conference to Adopt the Global Compact for Safe, Orderly and Regular Migration that is to be held on 10 and 11 December 2018 in Marrakech, Morocco.167 The Global Compact has various objectives, including Objective 13 that provides that States will: "Use immigration detention only as a measure of last resort and work towards alternatives."168 Specifically, States commit to:
ensure that any detention in the context of international migration follows due process, is non arbitrary, is based on law, necessity, proportionality and individual assessments, is carried out by authorized officials and is for the shortest possible period of time, irrespective of whether detention occurs at the moment of entry, in transit or in proceedings of return, and regardless of the type of place where the detention occurs. We further commit to prioritize non-custodial alternatives to detention that are in line with international law, and to take a human rights-based approach to any detention of migrants, using detention as a measure of last resort only.169
However, the Global Compact, as was noted by the General Assembly President, Miroslav Lajčák, when the text was adopted, seemingly to get State support, "is not legally binding. It does not dictate. It will not impose. And it fully respects the sovereignty of States."170 Thus, while the Compact has been termed a "milestone,"171 and the rhetoric by States is present to effect change and reform of the migration process, the question is to what extent the document will effect actual state practice. That remains to be seen. Already, a number of States have refused to be part of the Global Compact processes.172
The other Global Compact is the Global Compact on Refugees.173 That Compact is also a part of the 2016 New York Declaration process.174 The text of the Global Compact on Refugees, which is also non-binding, was released on 20 July 2018. This Compact was adopted by the General Assembly in December 2018.175 It is problematic however that very little of that text addresses issues of detention, and very little of the text deals with children and detention.176 The text in general, and that part of the text that addresses children specifically, addresses problems that States have, and how States ought to be supported to deal with problems, rather than from the perspective of children and how to protect them. Thus the text states, as far as refugee children in detention are concerned:
In support of concerned countries, States and relevant stakeholders will contribute resources and expertise for the establishment of mechanisms for identification, screening and referral of those with specific needs to appropriate and accessible processes and procedures. Multi-stakeholder response teams could be established to facilitate this operationally. This will include the identification and referral of children, including unaccompanied and separated children, to best interests assessment and/or determination, together with appropriate care arrangements or other services. Identification and referral of victims of trafficking in persons and other forms of exploitation to appropriate processes and procedures, including for identification of international protection needs or victim support, is key; as is identification and referral of stateless persons and those at risk of statelessness, including to statelessness determination procedures. The development of non-custodial and community-based alternatives to detention, particularly for children, will also be supported.177
Conclusion
While it is impossible to say for certain how many migrant and asylum-seeking children have gone missing after they arrived in Europe, the lowest estimate, dealing with only some few countries, is that 10,000 cannot be found. The actual number is well above that.178 Additionally, many children have gone missing in the Mediterranean Sea on their way to Europe.
The current systems used by States when dealing with unaccompanied minors are clearly failing to uphold international commitments to protect these children. Legal instruments already exist to protect unaccompanied asylum seeking minors, be it international conventions, regional instruments, or national legislation. The most important problem is that there is insufficient application of these standards. There is also an insufficient effort made by States to act positively when it comes to their responsibilities. Indeed, unaccompanied asylum seeking minors should not be detained generally. They should rather be given adequate accommodation, access to health and education, in addition to independent and informed legal counsel in a language they understand, from point of arrival in the country. Without positive steps being taken, merely eliminating detention does not ensure the fulfilment of the rights of unaccompanied asylum seeking minors.
Detention of these children infringes directly and indirectly on international, regional and national legislation. The practice targets one of the most vulnerable groups in the world. As we have seen in this article, when practised, such detention does not fall under the exceptions allowed for by the EU or by the UN. This is the case because such detention is not practised for the shortest time, nor as a last resort. Instead, detention of unaccompanied asylum seeking minors further victimises them and robs them of proper development in their best interests. It also makes them even more vulnerable to human trafficking, smuggling or enslavement.
Detention of minors can usually not be justified under the guise of security or best interest of the child. The alternatives to detention should not only be in line with article 3 of the Convention on the Rights of the Child, but should serve to make countries of reception safer by building a trusting relationship between national agents and asylum seekers. It would also make it easier to detect and stop smuggling and human trafficking. While detention and general lack of proper accommodation is used by states to deter asylum seekers and migrants from fleeing to their countries, the truth is that children do not always choose their destination and, when escaping from famine, war or persecution, the risk of poor conditions in European camps will seem like a safer option. The solution then, cannot lie in deterrence but rather in allowing for proper human corridors to lead asylum seekers to safe countries and in ensuring their rights and protection upon arrival in the countries of destination.
Thus, the detention of asylum seeking minors can almost never be in the best interest of the child, as it cannot provide for a stable and adequate environment for children in line with international guidelines. Moreover, it is not practiced as a last resort or for the shortest time possible, thus falling foul of European directives.
Only a universal and human rights-focused approach can ensure the adequate provision of resources and facilities in accordance with the rights and best interests of the unaccompanied asylum seeking minor. Hopefully, the two Global Compacts will assist in this regard. As noted, they are non-binding and to some extent, as far as the Refugees Compact is concerned, do not add protection for refugees. It is drafted very much for states and for the problems that states face. This is problematic because international law that is binding, dealing with refugees, is antiquated and obsolete.179 Dramatic reform is needed to provide greater protection to those effected (and those who ought to be effected by them) by those laws.180 However, States are responsible for deciding if and when to reform international law. In fact, this area of the law has been termed the "last bastion of sovereignty."181 While that term was used in 2004, it is still true in many respects, although sovereignty of states on these issues is much more reduced, because of State membership in various institutions, or because of the operation of various international laws. In the present climate, however there is not a great deal of appetite for States to modify these international laws. In fact, any attempt to create change is likely to result in adverse effects rather than achieving results that assist people who are trying to escape the inhumane conditions in which they find themselves in many parts of the world.
About the Authors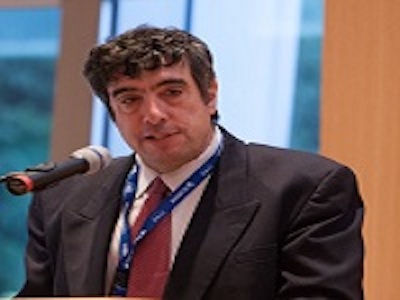 Jeremy Sarkin is Distinguished Visiting Professor of Law at Nova University Law School in Lisbon, Portugal. He has undergraduate and postgraduate law degrees from South Africa, a Master of Laws degree from Harvard Law School and a Doctor of Laws degree on comparative and international law. He is admitted to practice as attorney in the USA and South Africa. He was Chairperson-Rapporteur of the United Nations Working Group on Enforced or Involuntary Disappearances. He served as an acting judge in 2002 and 2003 in the High Court in South Africa. He is a member of a number of journal editorial boards. He has published 18 books and more than 300 articles. Some of his recent books are "The Global Impact and Legacy of Truth Commissions" (2019) "Germany's Genocide of the Herero" (2011); Reparations for Colonial Genocides (2009); Human Rights in African Prisons (2008); Reconciliation in Divided Societies: Finding Common Ground (2007); Carrots and Sticks: The TRC and the South African Amnesty Process (2004). He has a wide area of teaching and research that includes international law, human rights, transitional justice.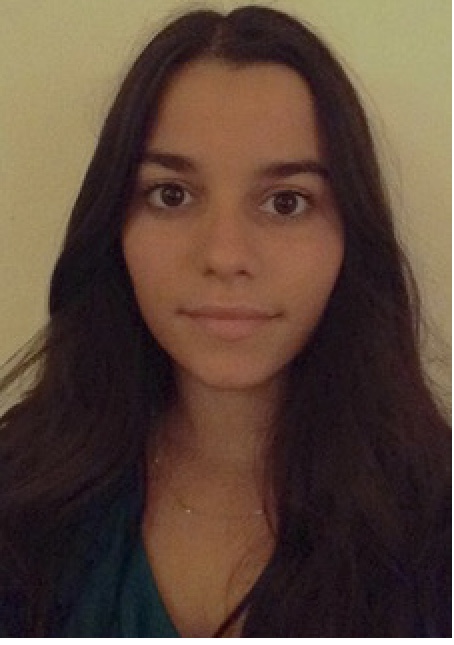 Catarina Tavarela has a BA with Honours from the University of Cambridge and a LLM in International Law from the University Nova of Lisbon. She is currently attending the Geneva Academy of International Humanitarian Law and Human Rights. She has worked for the Portuguese Ministry of Foreign Affairs at the United Nations in Geneva and in Egypt.
References