First Nations and the Colonial Project
By Irene Watson*
Photo: "The Granites" by Ian Dolphin
First Nations1I use the term nations throughout this article in reference to First Nations Peoples, to assert a sovereign, relational, 'we were here first' standpoint. For example, the term refers to a way of being that is determined by First Nations and which is not limited by the colonial project – international law. and the Colonial Project
Abstract
The colonial project has embodied a centuries-long, ongoing campaign to annihilate, define, subordinate and exclude the 'native', and an arsenal of tools has been applied to these ends. Mast-headed with the Christian mission to 'civilise', First Nations laws were deemed non-existent and, for more than 500 years, the colonialist construct of an absence of law in First Nations' territories was supported by its idealised notions about the 'savage' and 'backward native'. European constructs of backwardness and savagery continue to prevail in contemporary times, but First Nations continue to survive, live, practice and assert a law-full2Law-full is used here to speak back to the idea of terra nullius, and First Nations being without law. way of being in the world, one which is different to the European way of being, but no less valid and perhaps more critical to the future of life on earth.
Many appeals made for recognition under international law by First Nations have failed because international law has been created by colonial nations and in the interests of colonialism itself. International law grew out of the distinctions made between civilized and non-civilized states, and those distinctions confirmed that international law applied only to a civilized 'family of nations'. Anghie argues that colonialism was not an example of the application of sovereignty, but that sovereignty was constituted through colonialism. With the shaping of international law by colonialism, we are left to consider the question: is it possible to reconstruct international law so that it is liberated from its colonial origins? The subject is made more complex by the fact of the many First Nations confined to the 'domestic paradigm', immersed within an occupying settler state, and the state policies which aim at their complete annihilation. This paper will explore the possibility of freedom beyond the domestic paradigm and the absorption of First Nations into the universal 'civilization' of Europe.
Is there a uniform law of nations? There certainly is not the same one for all the nations and states of the world. The public law, with slight exceptions, has always been, and still is, limited to the civilized and Christian people of Europe or to those of European origin.3From nineteenth century writer Henry Wheaton, Elements of International Law (Boston: Little Brown and Co, 1866) at para 11, cited in Antony Anghie, Imperialism, Sovereignty and the Making of International Law (Cambridge: Cambridge University Press, 2004) at 54.
French Translation
Le projet colonialiste représente une campagne de plusieurs siècles pour annihiler, définir, subordonner et exclure « l'autochtone », et un arsenal d'outils a été employé à ces fins. Percutées par la mission civilisatrice du Christianisme, les lois autochtones étaient considérées non-existantes , et pour plus de 500 ans, la construction colonialiste de l'absence de droit chez les autochtones a été nourrie par des notions idéalisées du « sauvage » et de « l'autochtone arriéré ». Les conceptions européennes du sous-développement et de la barbarie persistent dans l'époque contemporaine, mais les peuples autochtones continuent de survivre, vivre, pratiquer et revendiquer une manière légale d'exister, une qui est différente à la manière d'être européenne, sans être moins valide et en étant peut-être plus critique de l'avenir de la vie sur Terre.
Plusieurs revendications autochtones pour la reconnaissance sous le droit international ont échouées car le droit international a été créé par des états colonisateurs selon les intérêts du colonialisme. Le droit international s'est développé à partir des distinctions entre les États civilisés et les États non-civilisés, et toutes ces distinctions ont confirmé que le droit international s'applique seulement aux familles « des nations civilisées ». Anghie  avance que le colonialisme n'était pas un exemple de l'application de la souveraineté, mais que la souveraineté s'est constituée à travers le colonialisme. Avec l'influence formatrice du colonialisme sur le droit international, nous devons nous demander : serait-il possible de reconstruire le droit international de façon à ce qu'il s'affranchisse de ses origines coloniales? Le sujet devient plus complexe par le fait que plusieurs populations autochtones  sont enclavées dans le « paradigme domestique », immergées à l'intérieur d'un État-occupant, ainsi que dans des politiques qui visent leur annihilation. Cet article explorera la possibilité de la liberté au-delà du paradigme domestique et de l'absorption des peuples autochtones dans la « civilisation » universelle de l'Europe.
Y a-t-il un droit uniforme des nations? Il ne s'agit certainement pas du même pour toutes les nations et états de ce monde. Le droit public, à quelques exceptions près, a toujours été, et l'est encore, limité aux peuples civilisés et chrétiens de l'Europe ou ceux d'origine européenne. (De Henry Wheaton, écrivain du XIXe siècle, à 54. Notre traduction.)
Spanish Translation
El proyecto colonial ha encarnado por un siglo campañas de aniquilación, subordinación y exclusión "nativa", y un arsenal de herramientas ha sido empleado para estos fines.  Encabezado por la misión cristiana de "civilizar", las leyes de las primeras naciones fueron consideradas inexistentes, y por más de 500 años, la explicación colonialista de la ausencia de la ley en dichos pueblos indígenas fue respaldada por esa idealizada noción del pueblo indígena como un pueblo "salvaje" y "atrasado". Ideales Europeos de retraso y salvajismo permanecieron en la era contemporánea, pero los pueblos indígenas continúan sobreviviendo, practicando y afirmando una medio legal de pertenecer al mundo en una manera diferente al modo de ser Europeo, pero no menos válido y quizás más crítico con relación al futuro de la vida sobre la tierra.
Muchas demandas por el reconocimiento de las leyes internacionales realizadas por los pueblos indígenas han fallado, debido a que el derecho internacional ha sido creado por naciones colonizadoras con fines de colonialismo. El derecho internacional creció basado en la distinción de estados civilizados y no civilizados, y esas distinciones confirman que el derecho internacional ha sido creado para naciones civilizadas, o la "familia de naciones".  Anghie sostiene que el colonialismo no es un ejemplo de la aplicación de soberanía, sino que esa soberanía se construyó a través del colonialismo. Con la organización del derecho internacional resultando del colonialismo, dejamos en consideración la pregunta siguiente: es posible reconstruir el derecho internacional y liberarlo de sus orígenes coloniales? El asunto resulta más complejo por el hecho de que muchos pueblos indígenas se encierran en "paradigmas domésticos", inmersos en un estado colonial y en políticas de estado, cuyo objetivo es la aniquilación completa de estos pueblos. Este artículo explorará las posibilidades de libertad más allá de paradigmas domésticos y la asimilación de los pueblos indígena dentro una dicha "civilización" universal europa.
Existe un derecho uniforme de naciones? Es cierto que no existe un mismo derecho para todas las naciones y los estados del mundo. El derecho público, con leves excepciones, siempre ha sido, y aún queda reservado a personas "civilizadas", entendidas como Cristianos europeos o gente originaria de Europa. (Del autor del siglo XIX, Henry Wheaton, a 54. Nuestra traducción)
Introduction
The colonial project in positing their laws created the lie of native lawlessness
Tools of the colonial project
In recognition of a colonial foundation
A future international?
* Professor of Law at the University of South Australia.↩
About the Author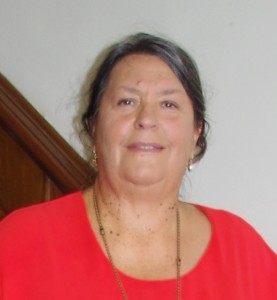 Professor Irene Watson belongs to the Tanganekald and Meintangk First Nations Peoples and her ancestral territories cover the Coorong and the south-east of South Australia. She has worked as a legal practitioner and been a member of the Aboriginal Legal Rights Movement SA. As an academic she has taught in all three South Australian Universities from 1989 until now. Professor Watson continues to work as an advocate for First Nations Peoples. Professor Watson was awarded an ARC Indigenous Discovery Award in 2013 and recently completed the project titled: Indigenous Knowledge: Law, Society and the State. In 2015 she published Aboriginal Peoples, Colonialism and International Law: Raw Law, Routledge, 2015, and her forthcoming publications include the edited volume Indigenous Peoples as Subjects of International Law, Routledge, 2017.