Hacktivism and Online (Il)legality
In the first podcast produced by Inter Gentes, we look at the phenomenon of hacktivism and its relationship to the legal norms surrounding computer use. We use the actions of Anonymous against Daesh in response to the November 2015 attacks in Paris as a springboard, inviting anthropologist Gabriella Coleman to discuss the history and nature of Anonymous, its relationship to legal frameworks, and what its future as a movement might look like. We then speak with Lex Gill, co-author of "Towards digital constitutionalism? Mapping attempts to craft an Internet Bill of Rights," a working paper of the Berkman Klein Center, who illuminates for us some of the currents, issues, and potentials in the crafting of norms in relation to internet use.
This podcast was written, researched, and produced by Annette Angell, Amanda Ghahremani, and Tobin Lippold, with music by Tobin Lippold.
Further resources:
Hacker, Hoaxer, Whistleblower, Spy: The Many Faces of Anonymous, by Gabriella Coleman
"Towards Digital Constitutionalism? Mapping Attempts to Craft an Internet Bill of Rights," by Lex Gill, Dennis Redeker, and Urs Gasser
Anonymous declares war on Islamic State after Paris attacks in chilling video: 'We will hunt you down'
Anonymous Is Hacking ISIS, But Warns Collaborating With US Government Is 'Deeply Stupid'
LulzSec hacker Mustafa Al-Bassam has joined a payments company to work on blockchain
Guest Bios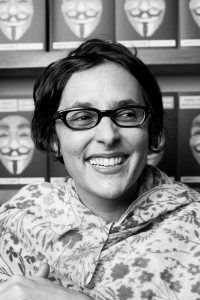 Gabriella (Biella) Coleman holds the Wolfe Chair in Scientific and Technological Literacy at McGill University. Trained as an anthropologist, her scholarship explores the intersection of the cultures of hacking and politics, with a focus on the sociopolitical implications of the free software movement and the digital protest ensemble Anonymous.
She has authored two books, Coding Freedom: The Ethics and Aesthetics of Hacking (Princeton University Press, 2012) and Hacker, Hoaxer, Whistleblower, Spy: The Many Faces of Anonymous (Verso, 2014), which was named to Kirkus Reviews'Best Books of 2014 and was awarded the Diana Forsythe Prize by the American Anthropological Association. Her work has been featured in numerous scholarly journals and edited volumes. Committed to public ethnography, she routinely presents her work to diverse audiences, teaches undergraduate and graduate courses, and has written for popular media outlets, including the New York Times, Slate, Wired, MIT Technology Review, Huffington Post, and the Atlantic. She sits on the board of Equalitie, The Tor Project, and the Social Science Advisory Board of the National Center for Women and Information Technology.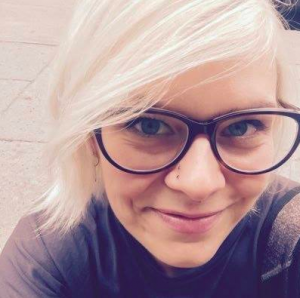 Lex Gill was the 2017 Google Policy Fellow at the Canadian Internet Policy and Public Interest Clinic (CIPPIC), where her work focused on digital freedom of expression, intermediary liability, and invasive police surveillance technologies (notably including IMSI Catchers/cell-site simulators). She is also a former affiliate to the Berkman Klein Center, where she produced research on Internet governance, blockchain technology, and civil liberties in the digital sphere. Lex is a co-author to a Berkman working paper entitled "Towards digital constitutionalism? Mapping attempts to craft an Internet Bill of Rights."
She is currently a researcher for the Canadian Civil Liberties Association's Privacy, Technology, and Surveillance Project. In that role, she supports the organization's efforts to map institutions, practices, and civil liberties impacts of state surveillance in Canada. Her recent academic work has focused on the constitutional problems raised by compelled decryption in the United States and Canada as well as the role of metaphor in the law's understanding of new technologies. Lex is based in Montréal and is set to graduate from the B.C.L. / LL.B. program at McGill University's Faculty of Law in Spring 2017.